Mix Number 12 in the Sinchi & Friends series features the Gemini brothers. The twins from Romania are hot property at the moment, having recently signed to Skint Records and also have one of the year's must have records soon to be released on vinyl, via NightNoise. Furthermore they were actually one of the first major names to support Sinchi and remixed our debut track Aether Drift. So we're delighted to feature our good friends and share a peach of a mix.
Introducing
1) Who are you?
We are Gemini Brothers, twin brothers, Bucharest based, music lovers and record collectors. We consider ourselves two fine gentlemen wearing scarves, hats and braces.
2) How would you describe your sound?
We never thought to have a wordy name for what we play or produce. Of course we have many influences, from psychedelic to acid or from nu-disco to industrial techno. Coming as well from this part of Europe, being an old Ottoman Empire Eyalet/ Pashalik there are still plenty of oriental influences from rhythmic drums and dulcimers or byzantine vocals around the tracks feelings. We don't see it as going only in that direction, but there is a big plus having more influences than the western people, culturally speaking.
OK, let's call it 'Geminilicious'!
3) What are your plans for 2016?
First of all, for this year is very important from our new productions but of course we don't let gigs outside our plans, there are in our main focus as well and we may say there is a big difference since last years, especially during the summer time with important festivals appearances, like our forthcoming gig at 'Thump' Scene from Lovebox Festival in London or ADE in the autumn, plus more and more to be announced.
All these years we were involved more in making remixes and less originals, but 2016 will be for sure a year of original releases! There are some coming up like with SKINT Records, an EP with three originals, featuring Grammy Award winner Shahin Badar (yes, you know her from the Prodigy's 'Smack My B*tch Up' back vocal) and a remix by one of our musical heroes Mr. Justin Robertson! This EP will be out during summer period!
Now we've just announced to launch a new vinyl EP release on our managers label Night Noise with a track called 'Lost Babylon' including remixes from the almighty In Flagranti, Moscoman and Daniel Kyo!
There will be at least two appearances in some really great compilations and there are some remixes in cue, so be ready to hear more from us!
Tracks
4) Which track in the mix is your favourite right now?
I-Robots – Kind Of Intrigue (Alexander Robotnick Remix)
We always had a keen for Mr. Robotnick universe plus at his age, doing what he's doing for more than 30 years on the same high level is very respectful! He is one of our main influences as innovator on twisting sounds and even with his grey hair still a vanguardist!
5) What was the last record you bought?
In fact the last one was a gift from the guys from 'Karpov not Kasparov' band with their album 'Soundtrack for a game of chess'.

6) What is your favourite track of the last 12 months? (Include both one of your own and somebody else's)
Defo for us our 'Bazaar Dilem' out on Nein has a nice place in our hearts:
A track we really dig and played a lot lately in our sets was defo a classic, with some huge remembering from a party where Josh Wink was playing…still have goosebumps:
Quickfire
7) Late nights or early mornings? 3AM chats in the kitchen and early morning Guinnesses
8) Choice of footwear? Defo classic Hasting Wingtip
9) Secret studio trick? Arguing a lot is a good key to frustrations and ambition! So yes, keep it clean though!
10) Glass half full or half empty? We are Capricorns so more circumspect on decisions and reality around! So half empty first and fill-in fully later on.
11) Do you fit in or fall out? Better in than out of course!
12) What do you see when you look in the mirror? Two chaps looking the same!
13) What colour is 80 – 100 hz? Green!
14) 606 , 707 , 808 or 909 … Or something else ? TR8 with expansion.
15) New piece of kit you like? Defo in love with the Arturia Minibrute!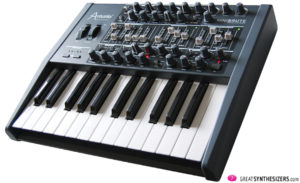 16) Trance in 2 words? Paul van…shit you said 2 words!
17) Future of electronic music? Richie Hawtin daughters playing classic disco!
18) Where / Is there a line between creativity and insanity? Don't forget all the geniuses were mad crazy, died in poverty or love drugs. I guess they are connected!
19) One thing you'd most like to change about the world? Culture of reading books! We all need to read more!
20) Blissful ignorance or cruel reality? Blissful reality!
21) A god(s)? Only One!
22) If to live in a lost civilization or culture, which one would it be? Dacians! The old civilization from the Carpathians Mountains! In fact they are our roots in this part of Europe!
23) Favourite art besides music? Sculpture and paintings. History of art as well.
24) How would your music have been perceived a century ago? Quite well, especially in the South-East side of Romania, where the Ottoman Empire ruled for centuries.
25) How would your music be perceived a century in the future? Only God knows, but as soon as everybody is returning to the roots at some point, we hope to have a small impact.