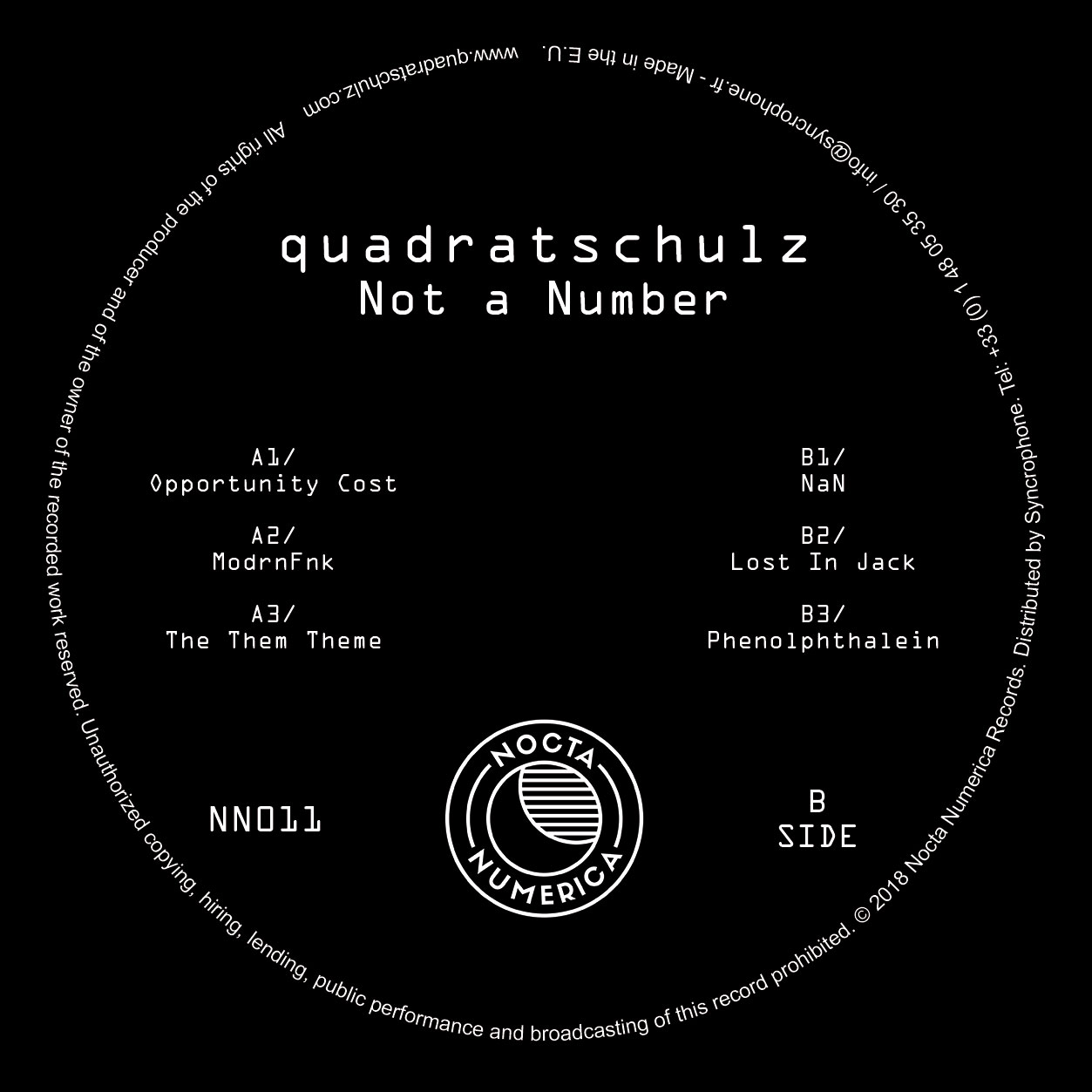 PREMIERE – Quadratschulz – ModrnFnk (Nocta Numerica)
Hamburg artist Quadratschulz joins the Nocta Numerica stable delivering a cracking EP titled ' Not a Number'. Featuring 6 diverse originals with contrasting BPM's and feeling.
'ModrnFunk' brings happy retro vibes in spades, made for those special moments which bring the club together in celebration.
Limited edition of 300
Catalog number: NN011
Title: Not a Number
Artist: quadratschulz
Distributed by Syncrophone (Worldwide)
Artwork by Technocolor
Mastering: MA Spaventi
A1 – Opportunity Cost
A2 – ModrnFnk
A3 – The Them Theme
–
B1 – NaN
B2 – Lost In Jack
B3 – Phenolphthalein