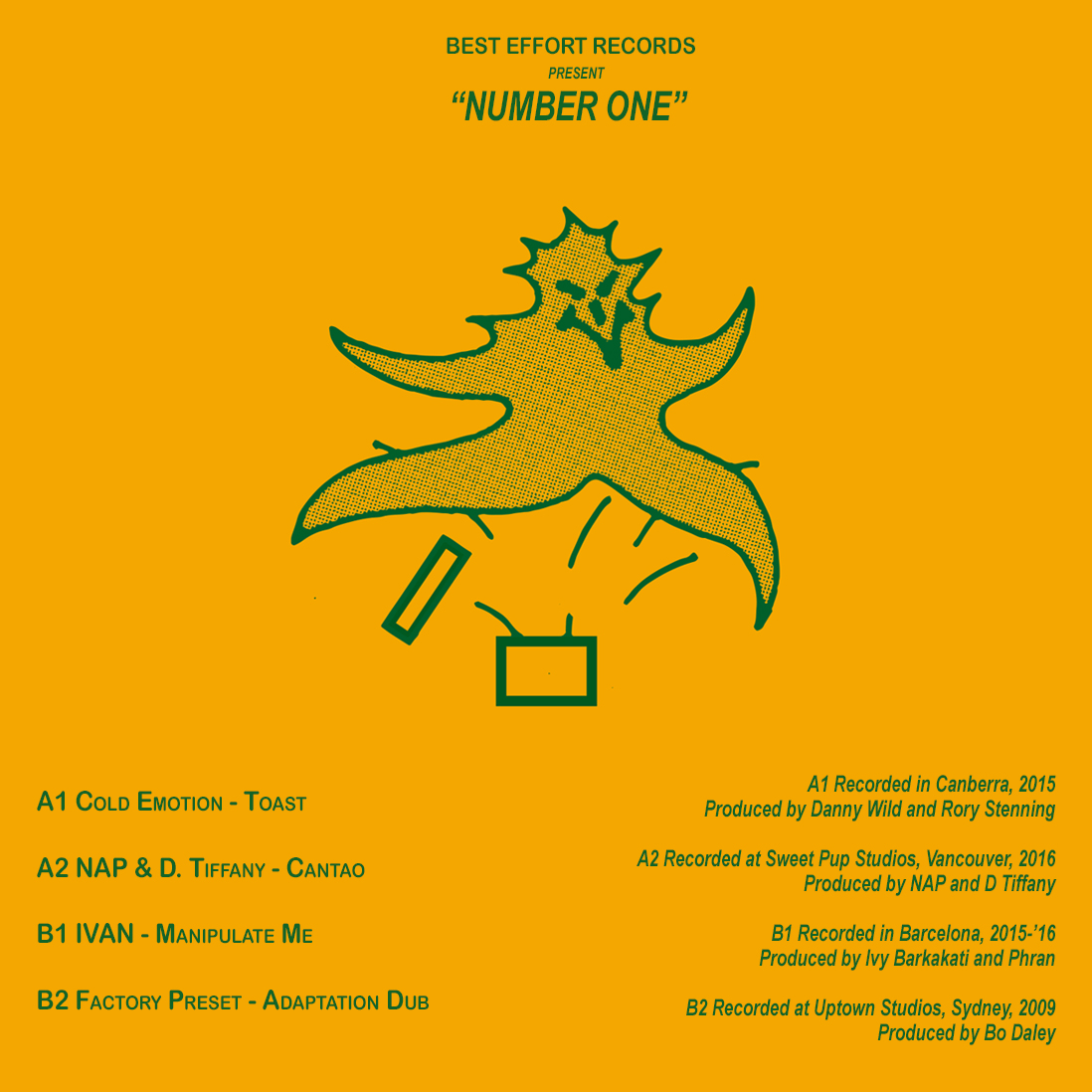 PREMIERE – NAP & D. Tiffany – Cantao (Best Effort)
Best Effort Records jumps out of the box with their inaugural release 'Number One' – a selection of tracks that celebrate friends making music together.
"Cantao" is a unique hybrid between computerized dub, subaquatic g-funk and triphop ambiance. High quality Canadian Content from  Nap and D.Tiffany.
Release date – July 2018
Get your copy here