Number 18 in the Sinchi & Friend mix series is up and comer Bizzeea! from Russia. He has a coming LP being released by Nein Records and being picked up for a whole number of remixes from a variety of those in the know. If you don't, then get acquainted with his mix and questions below.
Introducing
1) Who are you?
My name is Vadim. I was born in Volzhkiy city. From childhood, I started to make music and play gigs in my native city. Then moved to Moscow and continued my musical development.
2) How would you describe your sound?
I think it is a melting pot. My father instilled a love for music, when I was a child. So from a young age, I loved to listen some cool stuff from rock bands from the 60's or disco from the 80's. As a musician, I try to make a compilation of other styles and introduce it in my own view of techno.
3) What are your plans for 2016?
I have a long play called "Untape" forthcoming on NEIN Records. Some new tracks are in process and some already posted on my Soundcloud page. Now I am making a couple dJ mixes for other labels and also some remixes which are gonna out soon… but they remain a secret for now.
Tracks
4) Which track in the mix is your favourite right now?
I have some tracks which I like to listen on repeat;
Stranger – Thinner / Skee Mask – Shred 08 / Backyard Aliens G. Fedoroff – Burial Grounds (Original Mix)
5) What was the last record you bought?
I just love to play Steve Parker – Acid Planet (Original Mix) at every gig…. I think it's an immortal track.
6) What is your favourite tracks of the last 12 months? (Include both one of your own and somebody else's)
Actually, I'd like to name 5 favourite tracks;
Andrea – Draine / Bizzeea! – Love is… / Holloys – Change Your Lover (Clovis Remix) / Planetary Assault Systems – Rip The Cut / Farceb – Greint
Quickfire
7) Choice of footwear?  Nike
8) What do you see when you look in the mirror ? The mirror
9) 606 , 707 , 808 or 909 … Or something else ? 808 and 909
10) Old piece of kit you like ? Roland SH -101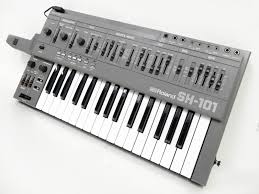 11) Trance in 2 words? – Atmo Spaсe
12) Something you do differently than most people? I can make a music sitting on the toilet.
13) One thing you'd most like to change about the world?  Nothing, but I really need a teleporter.
14) Favourite art besides music?  Cooking and Architecture
15) Critics…  Fuck them