Mix Number 15 in the Sinchi & Friends series is Tronik Youth, label head of the fantastic Nein Records. We're huge fans of both his own productions and many of the label releases including artists such as Heretic and Rodion amongst others. Its great to have him onboard with this cracker of a mix.

Introducing
1) Who are you?
My name is Tronik Youth, aka Neil Parnell, one half of Permanent Wave and Boss of Nein Records
2) How would you describe your sound?
That feeling you get when you stare at a lazer in the club through the smoke……the musical version of that.
3) What are your plans for 2016?
Just moved to Berlin, I'm Releasing two new Tronik Youth Singles, Three new Permanent Wave singles, A Permanent Wave lp, A new Nein Records Compilation, and lots of projects I cant talk about plus a monthly Nein night at an amazing new venue in Berlin.
Music
4) Which track in the mix is your favourite right now?
The last one….by von party
5) What was the last record you bought?
Cititrax vol 2 on minimal wave
6) What is your favourite track of the last 12 months? (Include both one of your own and somebody else's)
Permanent Wave Remix of Rui Maia – Everything is changing is my fave personal thing and somebody else's would be the Curses remix of heretic forthcoming on Nein.
Quickfire
7) Favourite way of getting a little wonky? Staring at the lazers-
8) Favourite frequency ? 7 by visage
9) Favourite writer / poet ? nabakov
10) Favourite out of genre music? Funk
11) Glass half full or half empty? Just give me the whole bottle
12) What do you see when you look in the mirror ? a hot lesbian trapped in an old mans body
13) 606 , 707 , 808 or 909 … Or something else ? Linn Drum…the sound of the Human League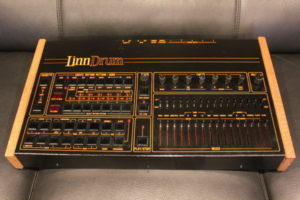 14) New piece of kit you like? Beatstep pro
15) Trance in 2 words? Must die
16) Miley Cyrus …is a virus
17) Favourite film score? Blade Runner
18) Future of electronic music? Is hopefully about to fb message me his/her first demo.
19) A god(s)? Prince
20) Do you live up to your own expectations? Never….that's what keeps me going