Mix Number 14 in the Sinchi & Friends series is JP Soul, head honcho of Roam Recordings . Roam is one of our favourite labels at the moment and the recent Tone of Arc release 'Sundust' had our track of the year so far on (A remix by Lokier) . We reckon its going to be a big year for both the label and JP, as they have lots more amazing music in the pipeline… a lot of this you can hear on this fantastic mix which was recorded live in LA. The first track is actually the title track of his coming album.
Introducing
1) Who are you?
Hi, I'm JP Soul from San Francisco – dj, producer, and label boss for Roam Recordings. I've been releasing music since 2001 but I feel that I'm really hitting my stride right now both with my own productions and with the work I do with Roam.
2) How would you describe your sound?
Underground dance music in the realm of disco, techno, and house. Synth heavy, sometimes a little left field, and (hopefully) fun.
3) What are your plans for 2016?
We have monthly releases planned for Roam Recordings and I have my debut album 'Party On' coming out in June. I also have a few remixes and an edit coming out on Whiskey Disco, Rotten City, and Meant Records. I'm also hosting a few more Roam parties this year in both LA and San Francisco. Aside from that djing here and there and living in the studio.
Music
4) Which track in the mix is your favourite right now?
Prins Thomas' remix of Lauer's ESC
5) What was the last record you bought?
Bobby O "I'm so hot for you". It's a guilty pleasure.
6) What is your favourite track of the last 12 months?
Tough one but from me I'm going to go with Party On. From somebody else also difficult but I'm gonna go with Moscoman's Akachi…very versatile and always gets a good reaction.
Quickfire
7) Late nights or early mornings?
They seem to blur together.
8) Favourite writer / poet ?
Gil Scott Heron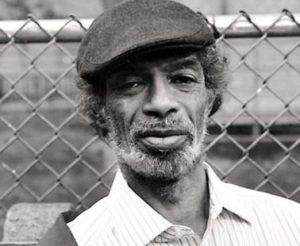 9) Favourite reverb ?
Lexicon MPX 500
10) Where / Is there a line between creativity and insanity?
When you forget to step back for perspective.
11) Do you live up to your own expectations?
Always striving for better but I work hard and take some comfort in that.
12) One thing you'd most like to change about the world?
Empathy is the way.
13) Blissful ignorance or cruel reality?
Cruel Reality. Face it, deal with it, and move on.
14) Secret studio trick ?
Bringing in enough food so I don't have to leave for a while.
15) Ultimate aspiration in life?
Make music, love, and live a happy life.