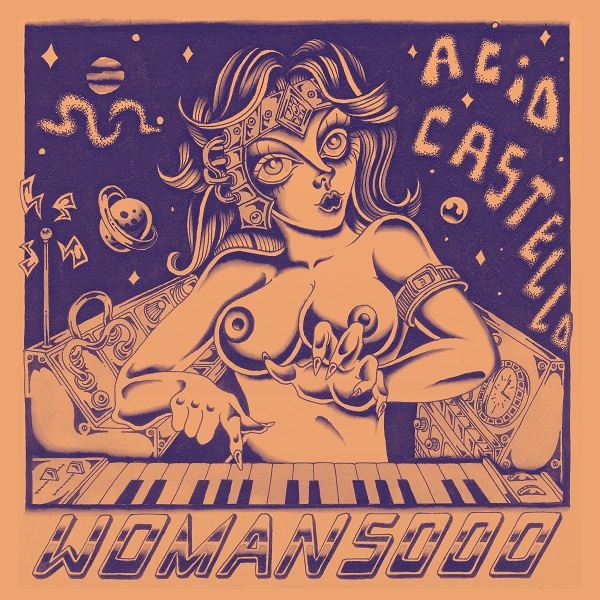 PREMIERE – Acid Castello – The Land Of The Holy River
Acid Castello is an emerging trio of Italian producers with a penchant for analogue-infused techno and – much like their name suggests – crafty acid sounds. Consisting of Marcio McFly, Bhonz and Endo, all three individuals are heavily influenced by 80s science fiction soundtracks, the likes of which very much comes to the fore on their debut LP, Woman 5000. Much like similar partnerships a la Italojohnson or Paranoid London, Acid Castello generally swerve the limelight, preferring instead to let their music speak for them. Filled to the brim with enticing dancefloor focused tracks, this debut album does so in particularly tantalising and emphatic fashion.
From Drexciya to Atkins & beyond, there are numerous inspirations that course through this release. But don't think this is some sort of tribute act: on the contrary, Acid Castello put their own stamp on these sounds in a manner that's both unique and refreshing.
We especially loved ' the land of the holy river' and think you will too…