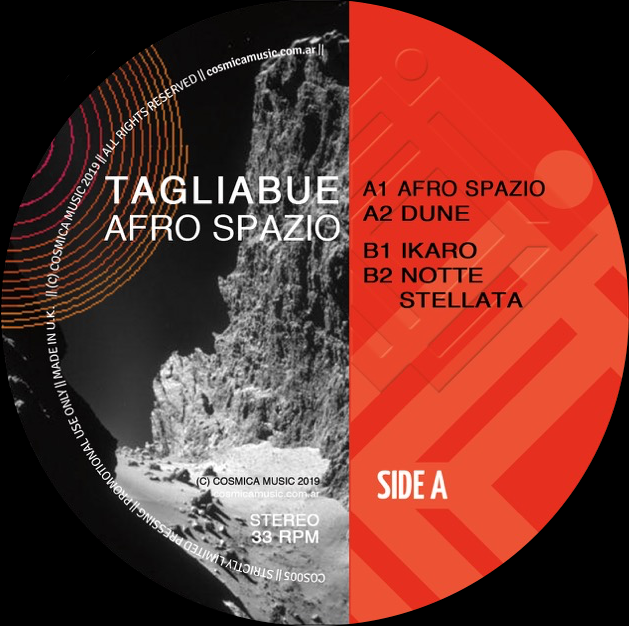 PREMIERE – Tagliabue – Afro Spazio (Cosmica)
Joseph Tagliabue is a DJ and music producer based in Milan who is a leading figure in the alternative cultural Italian scene. He traces a music-temporal path that comes from folk sounds mixed with contemporary electronics, spacing from avant-garde experimental sounds to ethnic rhythms and popular songs, taking inspiration from the environment that surrounds it and breaking down the boundaries between the genres, blending its musical influences and reinterpreting its origins with a propensity towards the future.
His 'Afro Spazio' EP will be released on Argentine vinyl only label Cosmica.  Limited to just 420 copies.
Release Date – Mid March
Grab your copy here